American Jet International is the largest 24/7 organ procurement medevac operation in Texas. Our team consists of experienced professionals whose goal is to meet and exceed the needs of the medical community with respect to logistics and transportation services. In the event assistance is needed acquiring ground transportation, our team will gladly secure accommodations along the trip route. Our fleet of aircraft and crew are available at a moment's notice to perform ASAP extractions in addition to those scheduled in advance. Each aircraft is reconfigurable to meet the needs of our partner organ procurement organizations (OPOs); for example, our Lear 60XRs are medbed and pump-capable. Of additional note, we possess oxygen bottles for patients onboard our aircraft. Our pilots are Part 135 ATP certified and extensively trained to operate our aircraft and best serve medevac operations. While we do not maintain any medical personnel to board and assist with these flights, we will gladly arrange for contract medical personnel if necessary. Complimentary Wi-Fi aboard the aircraft allows medical personnel to communicate with donor/recipient ORs throughout flight. Highly skilled and experienced personnel rigorously maintain our aircraft because the safety of the organs and medical personnel in our care is critically important. Our air carrier certificate, A8JA269Y, is authorized for worldwide operations
MINUTES SAVE LIVES
When patients or transplant organs must be moved immediately, American Jet Air Medical does the job quickly and dependably. Often only a few minutes determine the success or failure of an organ transplant. Our crew and planes are ready for take-off in less than one hour to collect life-saving organs from all over the United States and bring them to their recipient. All members of American Jet Air Medical are trained and experienced in flight medicine and medical transfers. Our teams are also trained in and have extensive experience in trauma life support and advanced cardiac life support.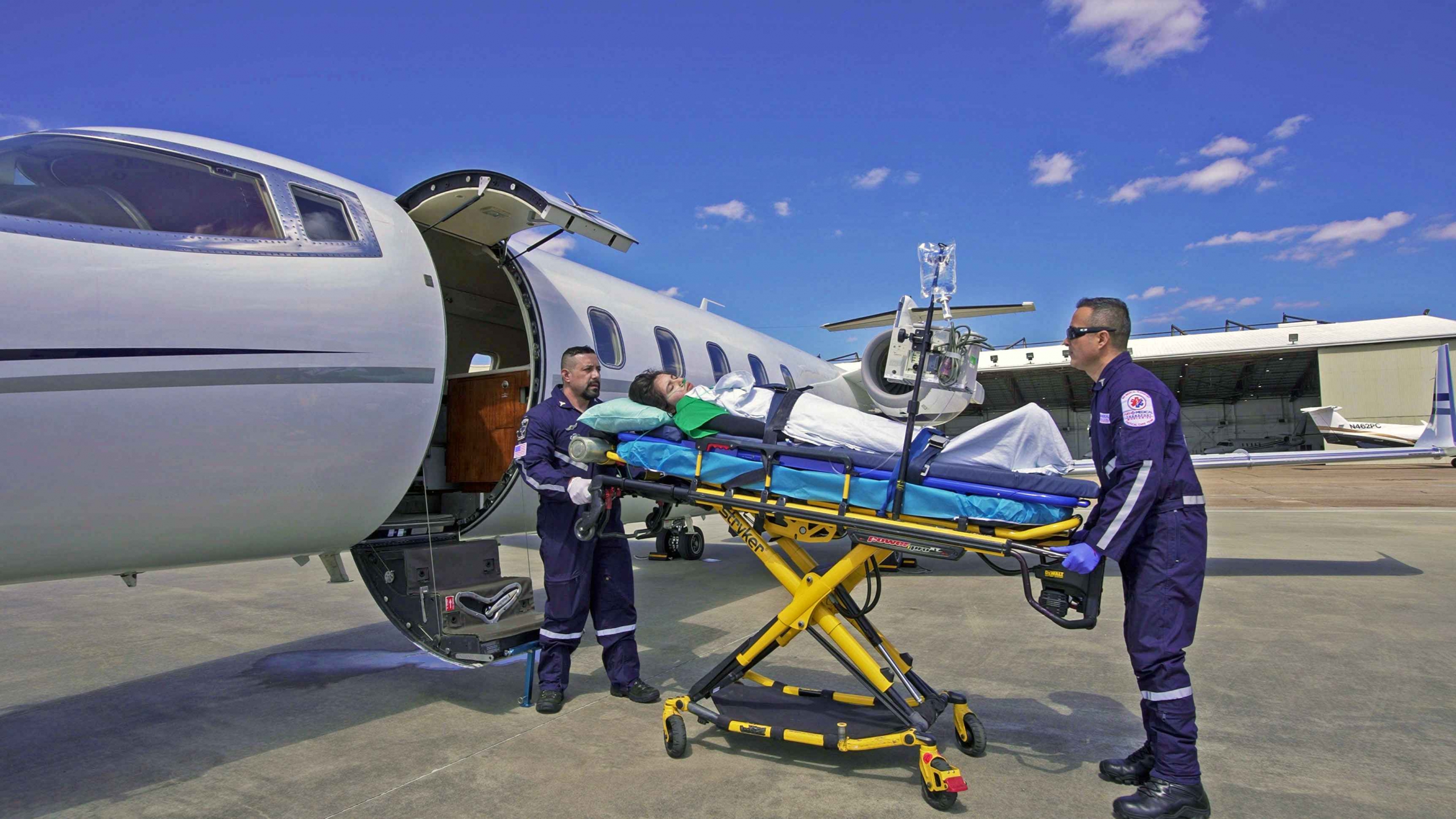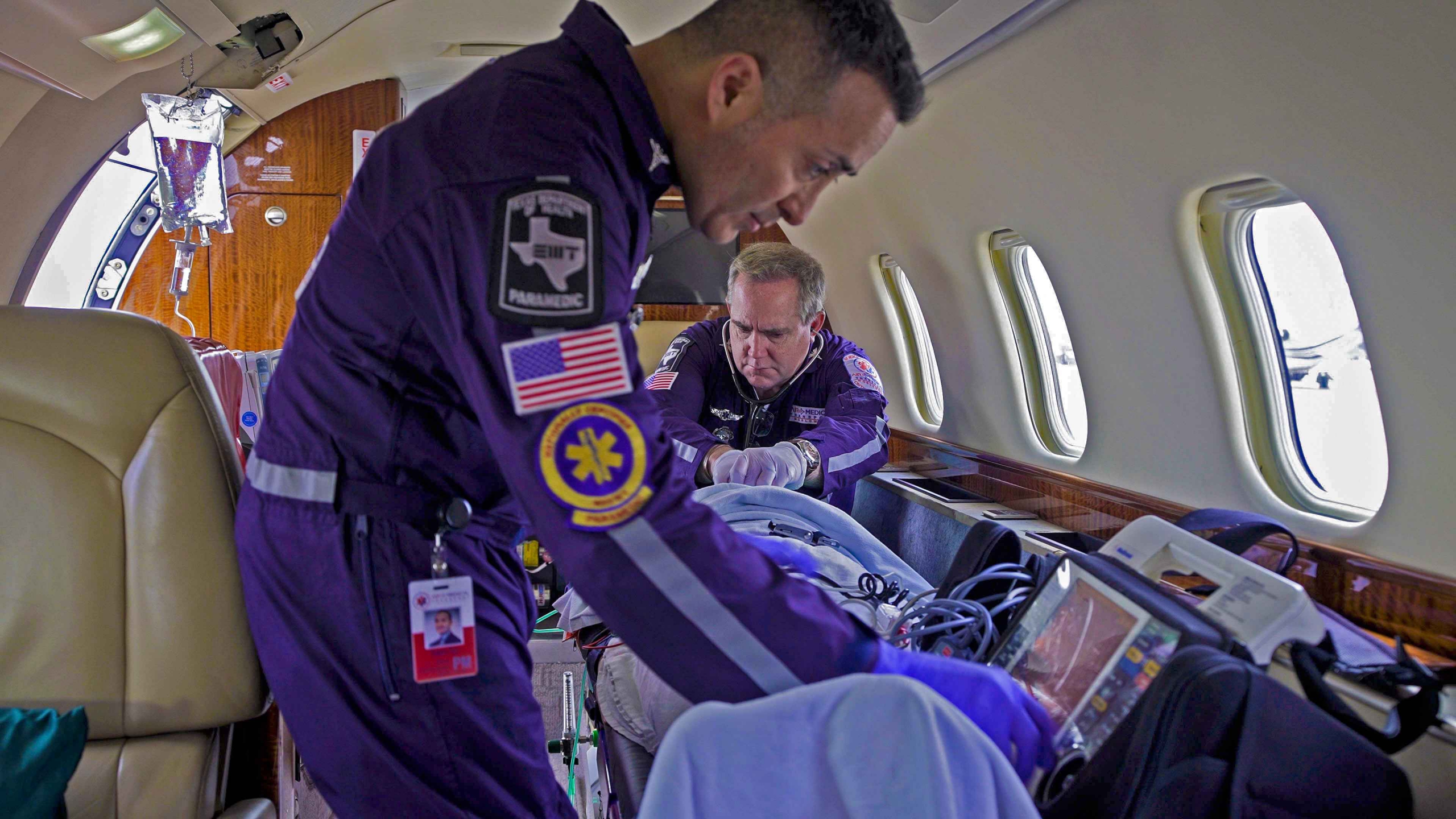 COMPLETE BEDSIDE-TO-BEDSIDE CARE
American Jet Air Medical handles all transport arrangements bedside-to- bedside, including any necessary ground ambulance transport. American Jet Air Medical can also arrange for services needed by the family including transportation in order to remain near their loved one as much as possible.
Our Rapid Response Team is on-call 24 hours a day, 7 days a-week, and can take off within 120 minutes of authorization. Medical team members include EMT's, Flight Nurses, and Physicians, and are chosen according to the patient's specific medical needs. We can provide multilingual physicians and staff, including: Spanish * French * German * Italian * Greek * Hebrew * Arabic * Turkish. We also offer professional neonatal care with incubators for transporting the smallest of patients to the world's finest children's medical facilities.
MEDICAL EQUIPMENT AND COMMUNICATION
American Jet Air Medical aircraft are equipped with state-of-the-art ACLS ICU and CCU/ER equipment including cardiac, blood pressure and oxygen saturation monitors, emergency cardiac IV fluid infusion pumps, intra-aortic balloon pumps and defibrillators, as well as ventilators and a complete inventory of respiratory devices. Once the patient is airborne, satellite communication enables the air medical team to maintain constant communication with the patient's personal physician and with doctors at the receiving facility. Whether your flight is across the country or around the world, your progress is carefully monitored and we are always able to talk with the receiving or discharging doctors if the situation warrants.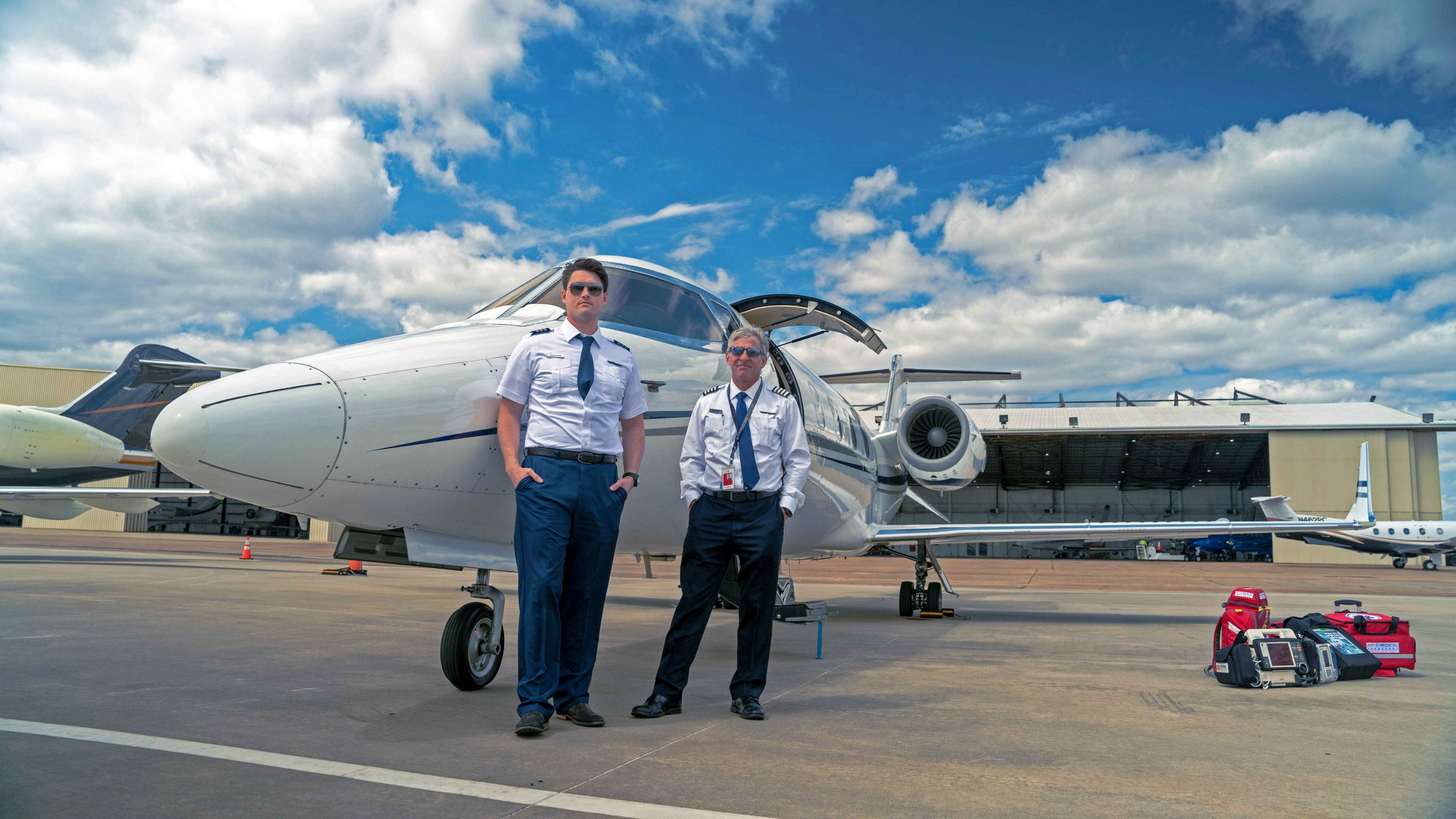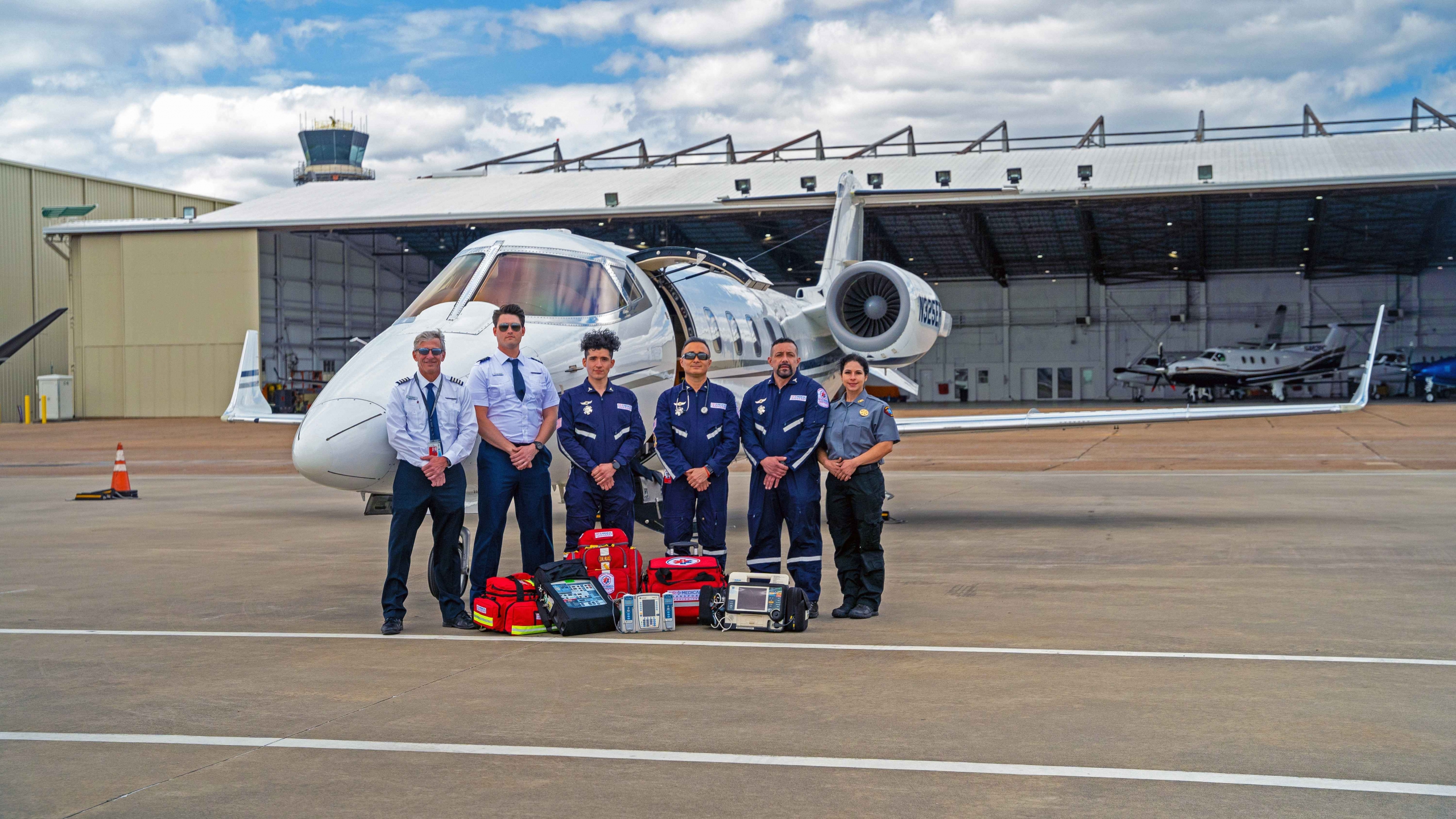 NATIONAL MEDICAL CENTER CONNECTIONS
In the Southern Regions, American Jet Air Medical can arrange medical and surgical consultation and hospitalization at hospitals affiliated with the world acclaimed Texas Medical Center, including Memorial Hermann Hospital, Texas Children's Hospital, Houston's Methodist Hospital, MD Anderson Cancer Center, and Baylor Hospital, and Saint Luke's Hospital.
In the Northern US, American Jet Air Medical can arrange medical and surgical hospitalization at the internationally acclaimed Cleveland Clinic.
For a confidential consultation please contact our operations center at 888-435-9254 and ask for the Air Medical Coordinator, or email Charter@wwwajiwp.azurewebsites.net